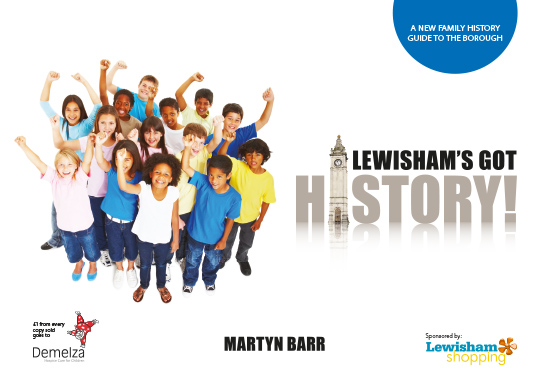 Looking at the London Borough of Lewisham today, it's hard to imagine that only 200 years ago it was mostly fields, woods and quaint villages. 'Leafy Lewisham', as it was known, was not even in London then – it was part of Kent.
Written especially for young people, though designed to appeal to all ages, this new illustrated guide by award-winning author Martyn Barr includes information on every town in the borough, as well as wider historical topics.
You can buy copies from our
online store
, priced £4.99 including FREE postage and packing, or from book shops.
Reviews
"A contemporary take on the borough's history that will be appreciated by children and adults alike."
Paul Redden, Centre Manager, Lewisham shopping centre


"A lively and entertaining read with strong visual appeal. A must for every Lewisham home."

Dr Margaret Griffin, Educational consultant and former headteacher