20/07/13 17:56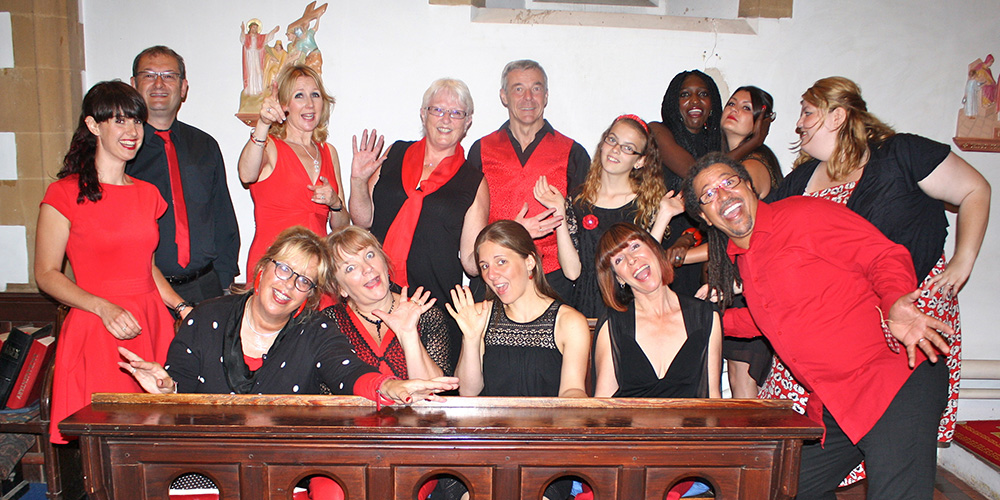 One of our first 'gigs' was to sing at the wedding of Nick and
Emily Watts
on 20 July, 2013.
Emily is the co-founder of CCGC, so it was all the more special to 'serenade' her and her new husband on their special day. The wedding ceremony took place in the beautiful medieval church in Harbledown, with the wedding reception also held in the village. The church's acoustics certainly bolstered our performance!
Emily works for
Music for Change
, which brings culturally diverse music and dance into the classroom and the community. She is also the founder of
Beautiful Town Music
, which showcases local musical talent through regular events at the Gulbenkian Theatre main stage and café and other local venues. Emily herself is a talented singer/songwriter and has recently published her first EP 'From the Blue'. The nautically-inspired album was written whilst Emily was artist in residence in the Little Blue Beach Hut on Tankerton slopes!