All will be revealed!
03 09 18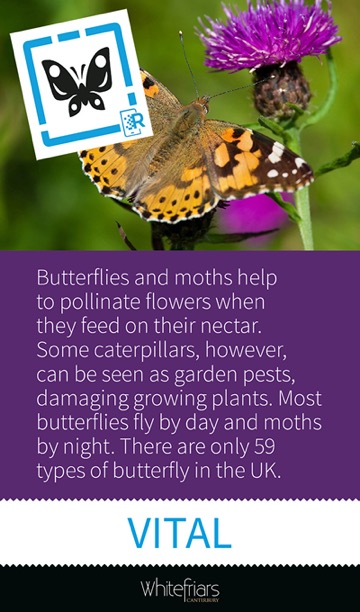 In the summer of 2018, Whitefriars became one of the first shopping centres in the UK to embrace the emerging Augmented Reality (AR) computer technology.
Impact created a free smartphone app utilising the HP Reveal platform for a secret 'Garden Spy Trail', part of Whitefriars' 2018 'In Bloom' campaign. Ten 'trigger' images were placed in shop windows. When participants pointed their smartphone or tablet camera at the image, a hidden picture and nature topic was revealed, as well as a secret word. The ten secret words then needed to be arranged to make a meaningful sentence.
Every child submitting a correct entry received one of Martyn Barr's acclaimed nature books and four winners were selected at random to receive a £25 gift card to spend in a Whitefriars store of their choice.