01 12 17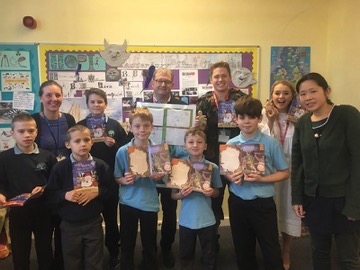 Martyn Barr challenged Year 6 students from The Orchard School, Canterbury to come up with the plot for his 2017 Christmas story book, and
St Nick in Neverland
was the result! The 20-page story and activity book was commissioned by the Whitefriars shopping centre as a gift for Santa to give away in its Christmas Grotto.
Martyn presented signed copies of the book to each of the pupils and participated in a Q&A session with the children, who are big fans of his educational books that they use in the classroom. He was joined by Peter Pan (David Ribi) and Wendy (Samantha Dorrance), cast members from The Marlowe Theatre pantomime, as an extra surprise for the class.
06 07 17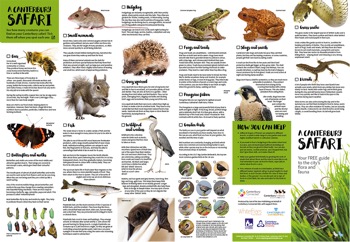 We took a break from book writing this year in order to concentrate on our relocation to beautiful North Norfolk. However, we were delighted to be asked to produce a guide to Canterbury's flora and fauna by Canterbury Connected (business improvement district), which was also supported by the Whitefriars shopping centre, Canterbury City Council, Canterbury Cathedral and Canterbury Christ Church University.
Ten thousand copies of
A Canterbury Safari
were produced, for free distribution to visitors and residents. One side of the publication features a guide to Canterbury's green spaces, whilst the other, targeted at younger family members, highlights some of the wildlife that might be encountered in the city.
13 05 17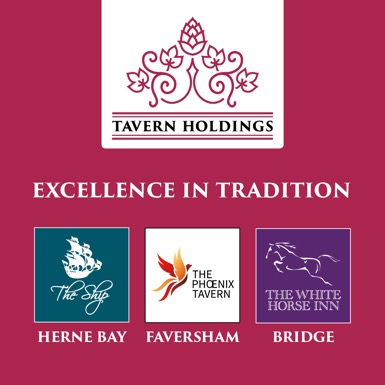 Impact has been appointed by Tavern Holdings Limited to handle the rebranding and associated design services for its three historic Kent pubs - The Phoenix Tavern in Faversham, The Ship in Herne Bay and The White Horse Inn in Bridge.
In addition to the new branding for both Tavern Holdings itself and the three pubs, Impact has produced a range of literature, including stationery, gift vouchers, loyalty cards and even personalised beer mats, as well as advertisements, signage and display materials.
02 04 17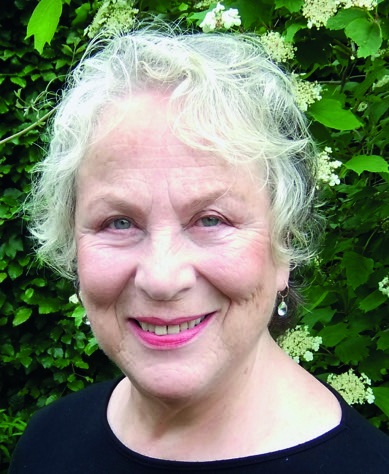 Impact has been closely involved with a new fundraising campaign for long standing client, The Fifth Trust. The charity, based in Barham, Kent, provides daycare educational and work opportunities for adults with learning difficulties. The Trust is seeking to raise £2 million to fund new life skills and educational facilities at its Greenbanks site.
A series of fundraising events have already been staged, kindly supported by the charity's patron, acclaimed TV and movie actress Pam Ferris. Impact has provided promotional material and media relations services to support these events. We have also produced a fundraising brochure.
Impact is currently developing a new website and brochure for the charity, in addition to regular leaflets promoting The Fifth Trust's garden centre and cafe. Last year, Impact implemented a rebranding programme which included new signage across the site as well as new stationery and other marketing collateral.