15 05 12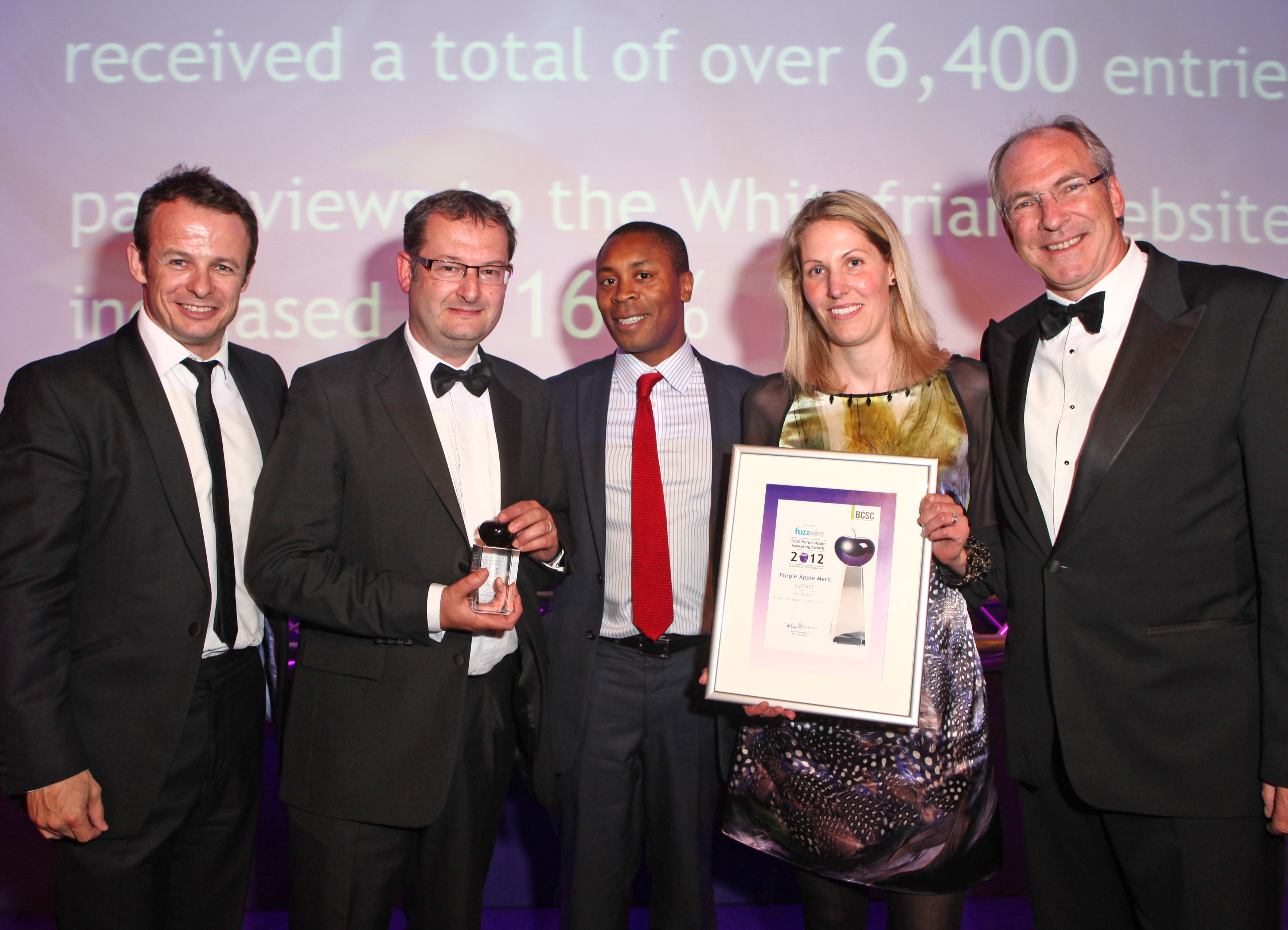 Impact has received a top industry award for its Christmas 2011 marketing campaign for the Whitefriars shopping centre in Canterbury.
Impact's Managing Director Martyn Barr (second left above) has acted as PR and creative consultant to Whitefriars since 1999. He and Whitefriars Marketing Manager Julie Holness were presented with a coveted Purple Apple Merit at a glittering awards dinner held in London on 10 May.
The annual awards, organised by the British Council of Shopping Centres, recognise marketing achievements by shopping centres across the UK. The 2012 awards were presented by former English rugby union player and Strictly Come Dancing quarter-finalist Austin Healey (left above).
Judges were highly complimentary of the Whitefriars entry, describing it as "an innovative and interesting approach to an event with fantastic results on a small budget", a "good creative, modern with a traditional feel" and "a very clean simple idea providing great buy-in by retailers and great rewards for shoppers".
Peter Scutt, Whitefriars Manager, said: "The Purple Apples are the shopping centre industry's equivalent of an Academy Award, so we are delighted to have won one for the first time this year. This was an excellent marketing campaign designed and executed by Martyn and Julie and its recognition by the industry as such is richly deserved."
02 04 12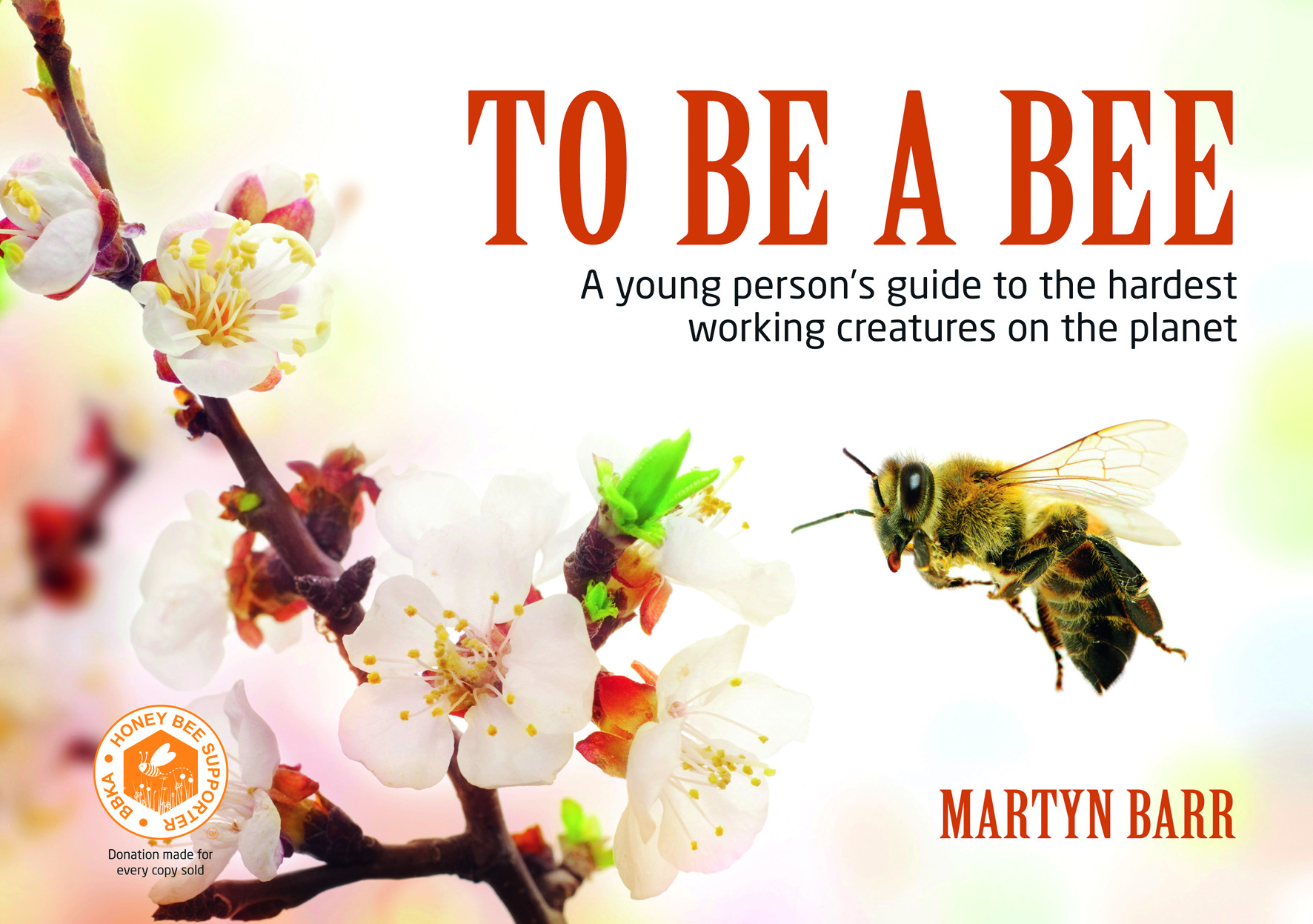 Martyn Barr is hoping to create an even bigger buzz with his latest book, published in April 2012.
To Be A Bee
is a fascinating insight into the world of honeybees, described by Martyn as 'the hardest working creatures on the planet'. The 36-page softback book is lavishly illustrated with stunning close-up photographs of bees and written in a style designed to appeal to a younger readership.
The book has been reviewed by the British Beekeepers Association, earning a glowing endorsement from General Secretary and Operations Director Jane Moseley, who described it as the "bee's knees of bee books".
To Be A Bee
's production has been sponsored by Whitefriars as part of its contribution towards Canterbury in Bloom. Copies can be purchased online for £4.99 including delivery at
www.tobeabee.co.uk
.