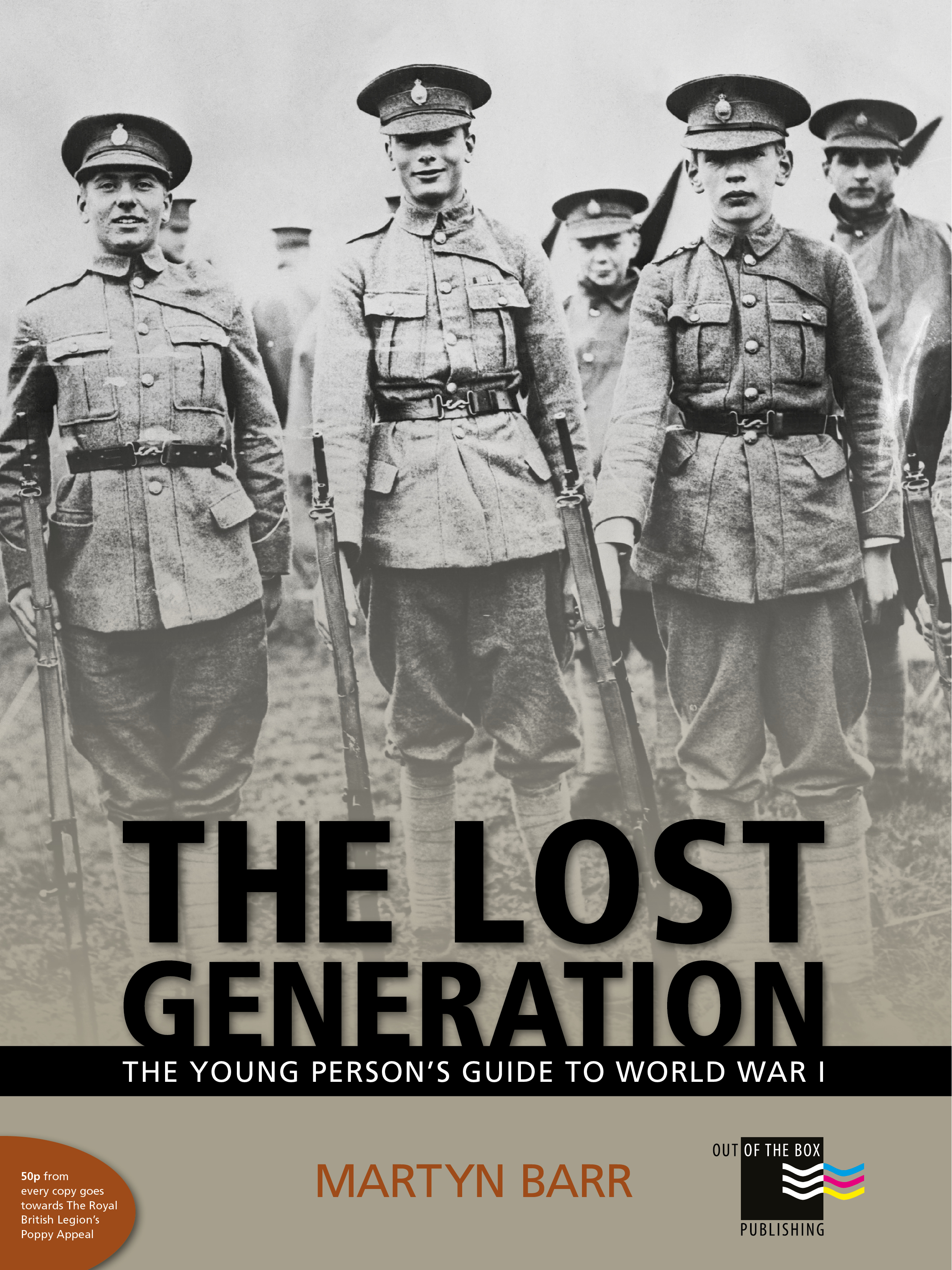 Martyn Barr has published a new guide to the First World War, written especially for young people.
The Lost Generation: the Young Person's Guide to World War I
– recounts the story of the Great War, from its origins in a far-flung corner of Europe to its bloody and bitter conclusion. The book has been sponsored by department store group Fenwick Limited, which will be sending a free copy to every secondary school in Kent.
The Lost Generation
features 62 pages, including a fold-out cover, and over 70 photographs/illustrations. The softback book provides an overview of the First World War as it progressed, with a series of topical features that help flesh out the story. Fifty pence from the sale of each book will be donated to The Royal British Legion's Poppy Appeal.
The Lost Generation
was sponsored by Fenwick Limited to mark Group Trading Director Hugo Fenwick's term as High Sheriff of Kent 2014. He says: "I was pleased to lend my support to this project to ensure that the current generation recognises the huge sacrifices made by their forebears 100 years ago to secure their freedom. The government has pledged to fund an educational programme to create an enduring legacy and I think this book supports that admirably. Martyn presents a brutally honest account of the First World War, and has pitched it perfectly for a teenage audience. He has managed to achieve this without dumbing down the material in any way, so I'm sure adults will enjoy reading it too."
Hugo Fenwick's views are echoed by First World War expert Dr Will Butler, from the University of Kent at Canterbury. Dr Butler says: "This book is a valuable guide for a youth audience, or anyone approaching this subject for the first time. It is richly illustrated, covers a significant amount of detail, and avoids those well trodden myths of the First World War, to provide a concise history on the topic."
The Lost Generation
can be purchased from bookshops, as well as online at
www.lostgenerationbook.co.uk
, priced £5.99 (free delivery).