Water, water everywhere?
30 07 15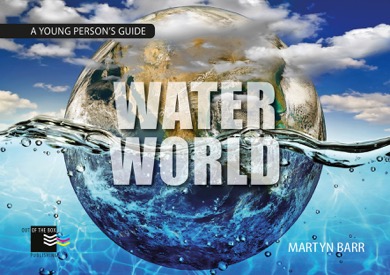 Primary schools across the Canterbury district have received free copies of a new book on water thanks to generous sponsorship from the Whitefriars shopping centre.
Water World
has been produced by Martyn Barr as part of the shopping centre's contribution towards Canterbury in Bloom 2015. The 56-page softback book is beautifully presented with over 60 stunning photographs, articles, infographics and facts highlighting all the many facets of water, including weather, erosion, rivers, oceans, plants, transport, treatment, pollution and the human body. The challenge of providing adequate supplies of clean water in developing countries, as well as the importance of using water wisely in the home and garden, are also covered.
Targeted primarily at 9-11 year olds, though likely to appeal to a broad readership,
Water World
is Martyn's seventh young person's guide. He describes his new guide as "a coffee table book for children", adding: "We all take water for granted but it is very precious. After all, it makes up around two-thirds of you and me! But the impact of climate change, growing populations and increasing demand put huge pressure on our plant's resources. I hope that, after reading this book, children will understand a lot more about this amazing substance and how important it is for us to use water wisely, to ensure there is enough to go around both now and in the future."
Copies of
Water World
are available online from
www.waterworldbook.co.uk
, priced £4.99 including delivery.